Tsuda Veterinary
Welcome to the official webpage of Tsuda Veterinary.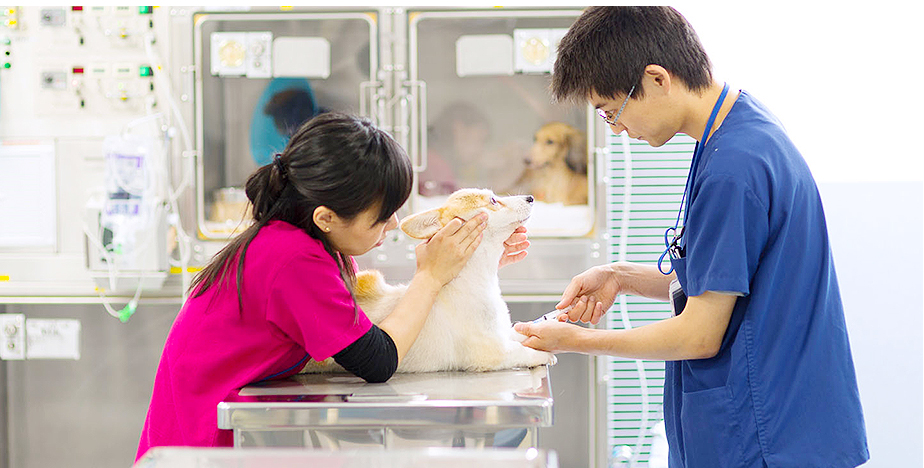 Established in 2003, we are the leading and largest provider of veterinary services in Yokosuka.
We operate several medial services, including neurosurgery, orthopedics and more.
Our veterinarians are always available to our patients 24hours.
About Us Dr. Wataru Tsuda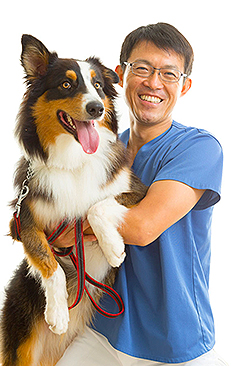 True friendship is like a four leaf clover – hard to find and lucky to have.
At Tsuda Vet, we strive to form that friendship with you and your pet.
We understand how precious your companion is to you and are committed to provide the best care we can when medical attention is required.
Our clinic is fully-equipped with an in-house laboratory, digital radiology and ultrasound equipment. These on-site facilities enable us to provide fast and accurate diagnosis, for immediate and appropriate treatment. Working together with our network of advanced emergency medical service center and veterinary specialists, we aim to provide the quality assurance of veterinary medicine that is integrated, evidence-based and peer-reviewed. Patient safety and comfort is our top priority.
Our Medical Service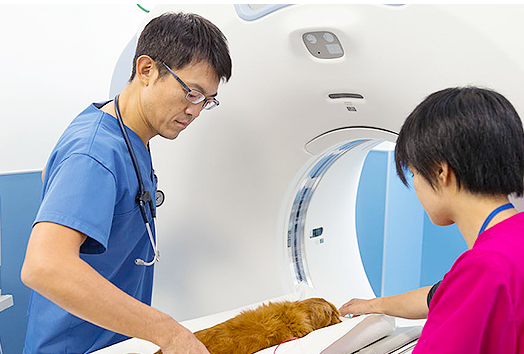 General medical exams,
Health check
Vacctination, Filaria, Acarid, Flea
Percutaneous endoscopic
CT Scanning
Fracture Treatment
Sterilisation (de-sexing)
Digital Radiography and Ultrasonography
Blood Tests
Soft Tissue and Orthopaedic surgery
Oncological Surgery and Chemotherapy
Dentistry, Gum care
After-hours Critical Care and Monitoring
Pet hotel
Pet Grooming

Our Operating Hours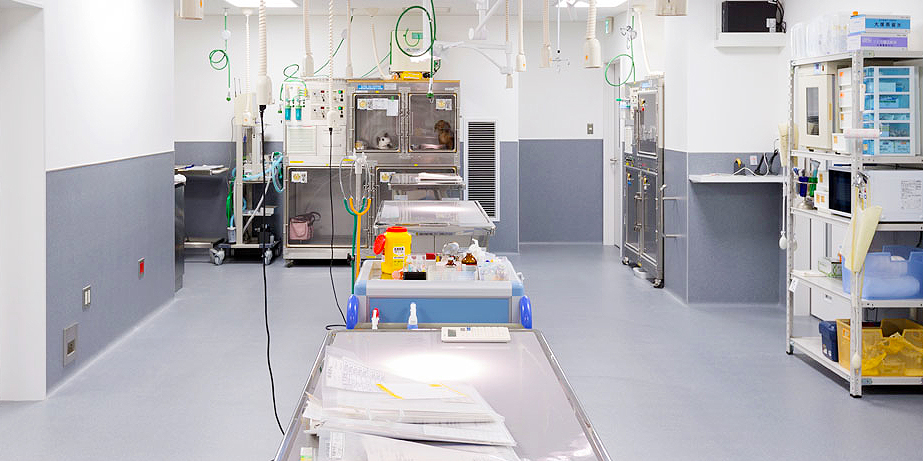 We are open 24 hours every day, 7 days a week.
Day clinic hours: 09.00hrs – 12.00hrs. 13.00hrs – 19.00hrs
Night clinic hours: 19.00hrs – 09.00hrs. (emergency only)
Day clinic: Consulations are on a walk-in basis. No appointments required.
Night (After hours) clinic (emergency only): We do encourage you to call before coming – this can help minimizing waiting periods for all.

Contat Us
Address: 5-4-11 Ooyabe Yokosuka-shi Kanagawa 238-0024
Tel:046-830-5510
Google Maps
Tap to open the map with the application.
By Car: Tsuda Vet is located at 3minutes distance from Sahara junction.
A parking space for 23 cars is available.